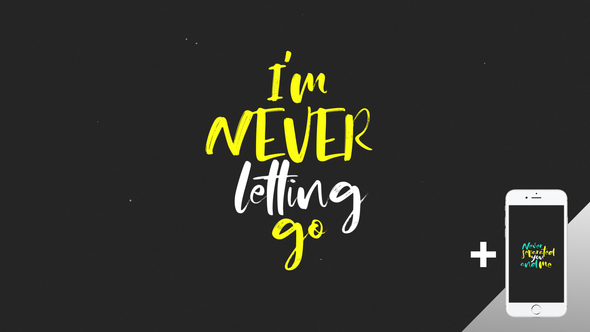 NEW VERTICAL VERSION IS INCLUDED!
It' s easily editable! No keyframing is required! Control the timing of animation with comp markers! Just move the comp marker for every text / phrase and it's done! Detailed Video tutorial is included!
Watch it on YouTube (HD resolution)
You don't have to be an expert on After Effects! You can adjust everything with markers and controlers!
Control:
Animation In & Out
Text colors
Camera shaking (adjust or remove it)
Control:
Animation In duration and timing
Fading out duration and timing
Text colors
Camera shaking
Create your lyrics video with unlimited scenes! Put any background you want (media or color)!
Details
21 pre-animated titles. Duplicate them and use them again!
5 film burn elements are included
film dust element is included
Bonus vertical version!
No plug-in is required
Universal expressions! It works in Non – English After Effects Versions!
Two versions are included
Detailed video tutorial is included!
It works on After Effects cs6 and above!
The video footage is not included
Music is not included. Purchase the first music track on audiojungle by TimMcMorris
SHARE YOUR LYRIC VIDEO

Send me the youtube or vimeo link of your lyric video that was created by this template and they can be shared on videologio's social media and be featured on videologio's website!
Happy Clients!
Different styles for dynamic, fun, romantic and modern lyric videos! Choose the right one for your song! Check out the whole collection!
Source