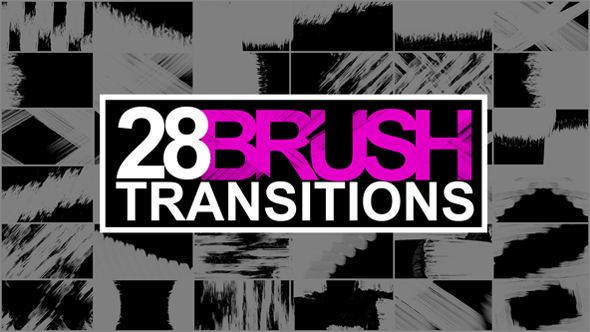 In this organic modern Transitions Pack you will find 28 IN & 28 OUT Alpha Transitions Mattes.
All clips have unique names, in order to find fast what you search for. They suit great wherever
motion is involved and especially for a Motion designer, Editor, Youtuber and Vlogger.
A tool to enhance your asset library.
Fully Compatible with all professional Editing & Compositing software that can use Alpha Channel, like Adobe Premiere, Avid, Final Cut, fcp pro, Sony Vegas, Apple Motion, Adobe After Effects, Nuke, Fusion, Smoke, Flame, Cinema4D, DaVinci Resolve etc

Alpha Matte Transitions Details:
28 Transitions Clips (x2)
Resolution: 1920×1080
Formats: Apple ProRes 4444 + Alpha
Transparency: Yes
Frame Rate: 29,97
Duration: 1 to 2 sec
Total Duration: 1:23 minutes
Preview All HTML file included
Preview All Transitions:
All Transitions Names:
Middle Diagonal, Big Wipe Right, Big Wipe Double, Big Wipe Down, Diagonal Down, Dual Up down, Up, Bars, Horizontal, EX, Fast, Rhombus, Rainbow, Opposite Rainbows,
Camera Shutter, Wave, Wave Up, Grunge Horizontal, Grunge Vertical, All Directions, Wipe LR, Big Fast Ex, Grunge Ex, Grunge 45, Grunge 45 Down, Glitch Mix 1, Glitch Mix 2,
Glitch Mix 3, Glitch Mix 4
Other Projects you might find Handy:
Related: commercial, advertise, ad, promotion, Easter, holidays, church , broadcast, tv channel, tv show, web show, web series, youtube, vlog, vlogger, youtuber, editor, editing, compositor, compositing, alpha channel, transparency, wipe

Source